About MEDM-Lab
The Marine Ecosystem Dynamics Modeling Laboratory (MEDM-Lab) at the School for Marine Science and Technology, University of Massachusetts-Dartmouth houses a research team with a focus on interdisciplinary sciences, including numerical ocean modeling, estuarine and ocean circulation, downscaling regional climate change, biological/physical interaction, fisheries, and offshore wind renewable energy. The MEDM-Lab has developed an innovative unstructured grid Finite Volume Community Ocean Model (FVCOM). FVCOM is designed to explore and simulate the physical, biological, geological, and chemical interaction processes over estuarine to global scales, particularly for regions characterized by irregular complex coastlines, islands, inlets, creeks, inter-tidal zones, and steep bottom topography.
Built on the framework of FVCOM, the MEDM-Lab has established a U.S. Northeast Coastal Ocean Forecast System (NECOFS). NECOFS is an advanced high-resolution, global-regional-coastal coupled weather/waves/ocean-river model system designed to integrate real-time observations to produce accurate forecasts of the coastal ocean environment for the storm-induced coastal inundation early warming, ocean rescue and safety, and marine operations. This system was placed into the 24/7 forecast operation in 2007.
The University of Massachusetts School of Marine Science is an intercampus graduate education center providing M.S. and Ph.D. degrees. The MEDM-Lab has actively trained Ph.D. graduate students in interdisciplinary modeling and welcomes applications from talented students in Physical Oceanography, Engineering, Biology, and Fisheries.
Recent News
You are cordially invited to submit abstracts to the parallel session of "Emerging Applications 1 – Coastal and Marine" at the upcoming Unifying Innovations in Forecasting Capabilities workshop (UIFCW), in Boulder, 24-28 July 2023. You can submit an abstract by May 19th here: Unifying Innovations in Forecasting Capabilities Abstract Submission 2023 – Google Forms. There […]
NOAA National Ocean Service, Coast Survey is hiring a Physical Scientist – Coastal Hydrodynamic modeler position at #NOAA National Hurricane Center in Miami, FL to support NHC for building the next generation "The Probabilistic Hurricane Storm Surge model (P-Surge)" system. Come and join the team! See here: https://www.usajobs.gov/job/710702900 We encourage beginner to experienced individuals with […]
https://github.com/FVCOM-GitHub/FVCOM
Read More +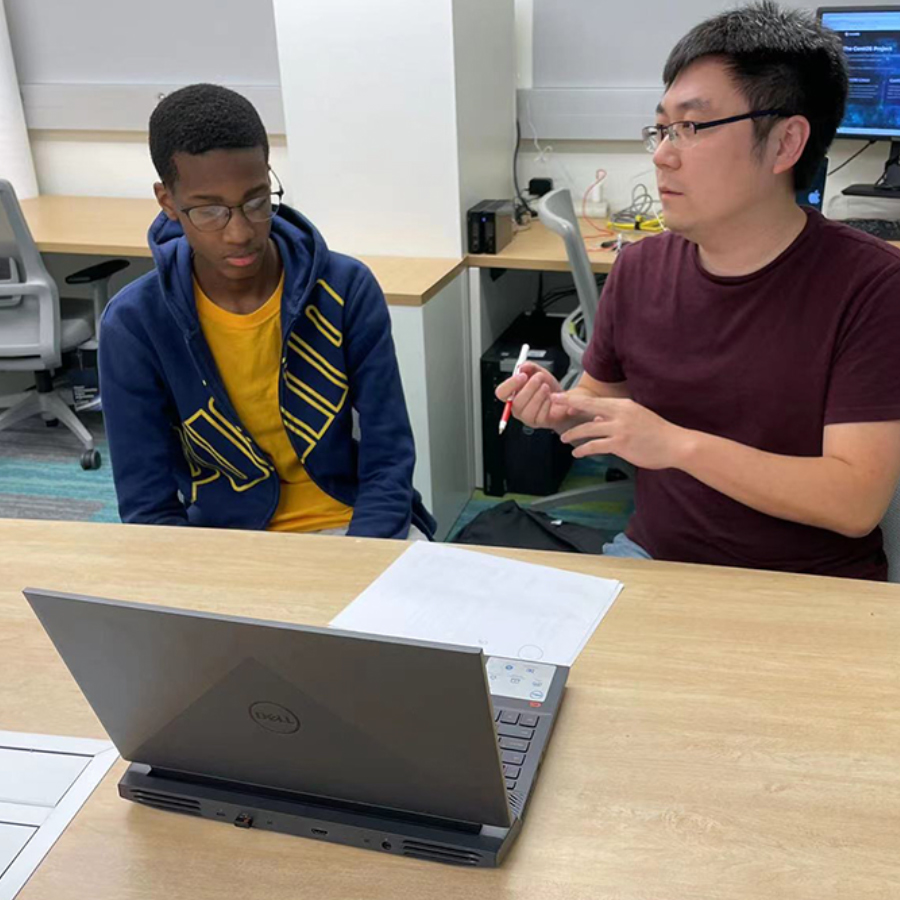 CALL TO ACTION
ANYTHING ON YOUR MIND
LET US KNOW